Read what people are saying
about Precision Garage Door in:
Bishop, GA
Precision Garage Door of Atlanta
has received
2
reviews, averaging
3.00
Stars:










Date:
04/21/2022
Garage Door Repair
Bishop, GA
Review:
Quick response. Excellent work. Highly recommend.
- Jeff Anderson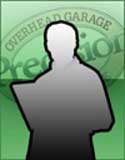 Service Provided:
Garage Door Repair
---
Product:
Springs
---
Service Technicians:
Dustin Bourchier





Date:
05/20/2019
Garage Door Opener Repair
Bishop, GA
Review:
Buyer Beware: I assumed this was a reputable company based on their BBB rating, but turned out to be no better than a crooked mechanic who knows they have you under their finger once they are there and massively overcharges you for their service. I called and asked how much it would cost to replace the broken springs on my garage door. I was told on the phone that it would cost probably between 80 to 180 dollars depending on the springs. I was well, yes I could do it much cheaper myself, but I would have to wait to order the springs and my car was trapped in the garage unti it was changed, so I figured the price was reasonable enough and told them to go ahead and come out. Once he arrived, the sales job began due to him knowing he had us stuck to a service call charge if we said no. He started calling out all the other things that he thought should be changed on the door besides just the springs. Which was basically everything. The end bearings, the rollers and if you get the max package we can put "special" springs and rollers in but that will be 200 dollar more. I was told that to do the basics was 620 dollars before tax. The high pressure sale was on, I was between a rock and a hard place, now I knew this was way over priced, but I had no choice but to agree to it. He finished the job in less than two hours. I priced the parts he used out online and for the two springs, the end barings and the rollers, the cost of parts to me, which I'm sure they get cheaper was just over 100 dollars. That means they charged me over 500 dollars in labor, over 250 dollars an hour to complete this job. They didn't even break out parts and labor on their invoice they gave me to hide how much the labor was. An incredible rip off. I honestly don't know how a business that is an unethical as this gets the ratings you get, but you screwed the crap out of me on your labor costs becuase you knew you could and you should be ashamed of yourself. Honesty and ethics is something that goes a long way in this world and unfortunately Precision Door service cares more about making money than being fair and honest. If I were you, I would keep an eye out for Mrs. Karma, becuase she can be a real bitch! Don't make the mistake to believe the person on the phone and have them come out unless money isn't an issue for you, because you will pay "way" more than you should have to with this company. Buyer Beware!!!!
- Gary Foote
Service Provided:
Garage Door Opener Repair
---
Product:
Springs
---